World Tea Expo is in its thirteenth year – this will be my sixth. When I first attended in 2010, I promised my calendar that the dates would be secured for attendance every year thereafter. Although it doesn't compare to a trip to a tea country of origin, it is a chance to taste spring teas from tea regions and meet those closely connected to the source. I mostly go to learn more and build on what I've been pursuing in between.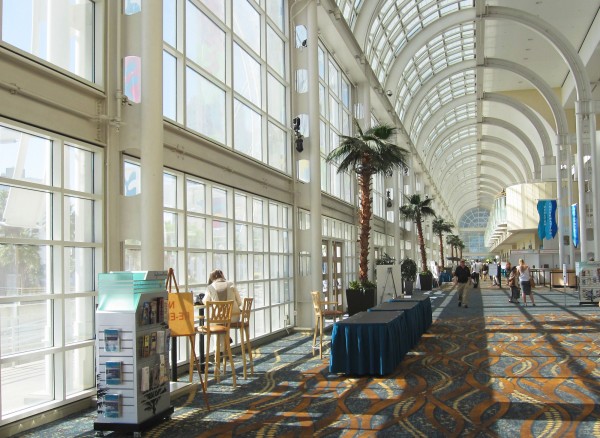 Rare teas surface, new accessories are introduced and tea rituals and cultures are observed. Colleagues with decades of experience instruct and enlighten on topics from sensory evaluation, to blending workshops and business advice.
Although the expo appears to be building on other years, we may notice some changes as this is the first year without George Jaje as director. The new event director is Samantha Hammer Mitchell, who has an impressive resume including event consulting and management over several decades. Another new member of the team, Brooke Mathewson, will act as the new senior manager for operations. Every year the expo grows new branches and it will be interesting to see how these two leaders will facilitate further advancements for this gathering of the tea industry.
Focus on Tea for Health
This year's theme is "Tea Up for Health". Samantha Hammer Mitchell had this to say about the new focus, "World Tea Expo is building on a tradition of exploring wellness and driving the marketplace in fresh new ways, starting with Tea Up for Health." Somewhere (TBD) on the exhibit floor there will be a Tea Up for Health Pavilion providing info and guidance for tea businesses on health claims issues and labeling, etc. As well as information on polyphenols, catechins, etc. I'm sure we'll see the herbal "tea" sector included in the broad reach of this theme. Some of the Core Conference Seminars will cover this theme as well.
My Picks:
Seminars, Focused Tastings, and Skill Building Workshops
62 sessions are offered from 8am – 12.30pm. Sessions last from 60-90 minutes. It is hard to choose from so many useful and informative programs, but here is my short list:
Wednesday, May 6
8 – 9.30am Panel Discussion: The Need for Standards for Specialty Tea. Moderated by Austin Hodge of Seven Cups Tea
8 – 9:30am – Tasting Darjeeling: A Tea Estate Manager's Insights Speakers: Bill Waddington, Founder & President, TeaSource & Rajiv Lochan, Owner, LochanTea Ltd. The time conflicts with the panel discussion, but its hard to resist a good Darjeeling especially when presented by the Tea Estate Manager!
11am – 12pm Global State of the Industry: A Review of the Top Tea Trends and Markets Around the World. Howard Telford of Euro Monitor
OR 11am – 12.30 Focused Tasting – Pure Ceylon Teas with David De Candia who has recently been appointed "Tea Ambassador" for Ceylon Tea in USA and Canada
12.30 – 1.30pm Beyond Antioxidants: Real Functional Benefits of Tea This one makes me a bit nervous because, like many other tea educators, I've been promoting tea's antioxidant capabilities. Now researchers are dismissing this claim. However, this session promises to examine tea and cardiovascular health in terms that will be easy to relay to customers. Presented by Lenore Arab, Professor, David Geffen School of Medicine at UCLA. I'm sure hands will be flying during the Q & A!
Thursday, May 7
8 — 9.30am Focused Tasting: Rare Wulongs: Contemporary and Classic with Kevin Gascoyne of Camellia Sinensis Tea House in Montreal Canada. Any chance to taste rare Wulongs (Oolongs) and listen to Kevin's tasting descriptors is an opportunity indeed!
9:45am – 10:45am – Promoting Sustainability and Climate Mitigation in the Global Tea System Presented by Selena Ahmed, Assistant Professor of Sustainable Food Systems, Montana State University. Sounds a bit heavy, I know, but it's vitally important to know more as we start to see the shifting patterns in weather and how they will affect terroir and market.
11:00am – 12:00pm – Tea on Tour: The Power of Mobile Presented by Kevin Christiansen, Executive Director, Cafe Barnabas. I met Kevin last year and he is energetic and inspired. Farmer's markets, pop ups and off-site events are great opportunities for tea retailers and Kevin will provide logistics tips.
12:30pm – 1:30pm – Tea's Dynamic Duo – Caffeine and Theanine, Nigel Melican of Tea Craft. I made a dismal performance of high school chemistry. I never dreamed that I might ever find it useful, but I now understand that it plays a contributing role in the science of taste and in identifying the effects that tea has on the brain. Really looking forward to this one. However, there is another conference session taking place at the same time which also looks interesting. Where is Tea on Your Menu? presented by Raelene Gannon, President & Founder, 'tea and all its splendour'. How many times have you asked for tea after an expensive meal only to find that all that is on offer is a generic teabag? Something must be done! Raelene aims to show you how.
Friday, May 8
 8:00am – 9:30am – Skill Building Workshop Tea Baking Basics with Thomas Shu. I wanted to attend this last year, but it conflicted with another course. And it looks like I'll have a similar conflict this year as Robert Wemischner's workshop, Marriages Made in Tea and Dessert Heaven is taking place at the same time. Mmm tea and dessert for breakfast.
9:45am – 10:45am – Secrets to Webinar Success: Engage Your Audience Virtually presented by Lisa Braithwaite This could be useful for online tea tasting sessions with clients.
11am – 12.30pm – Tea, Bitters, and the Science of Taste presented by Selena Ahmed, Assistant Professor of Sustainable Food Systems, Montana State University. I purchased an array of bitters this summer for several projects I was working on (tea cocktails) and was thrilled to add them to my mixology pantry. They deliver unexpected flavours to culinary experiments. This should be a fun session, although I will be sorry to miss Kevin Gascoyne's The Leaf and the Grain: Tea and Scotch pairing taking place at the same time.
The Expo Floor
When courses end midday, most people head down to the exhibit floor. As I meander, I enjoy getting side-tracked by impromptu reunions which usually lead to introductions to new tea acquaintances. There is chatter about the courses attended, what to look forward to and who's here that we should connect with.
I've been pouring over the exhibit floor plan and highlighting what I want to see. I've 'starred' the booths on the floor plan that I want to visit and will print out my custom floor plan to help navigate once I'm onsite. Some businesses provide little or no information in their profile on the WTE site. Not great marketing I agree, but I reserve judgement until I've visited their booth and seen their product. There are always surprises. It's best to keep an open mind when wandering the floor, allowing oneself to be wowed.
My time will divided between Tea importers/growers, products and events.
Tasting Opportunities:
Telojian Tea, Booth 736. I'm hoping they'll have some first flush from Mim Estates, Darjeeling.
Lumbini Tea Garden, Booth 817. Single origin Ceylon Tea
Cameron Tea, Taiwan, Booth 821. Looking forward to tasting their Sun Moon Lake Black Tea (scheduled for tasting every day at 3.30pm)
Tsara Tea, Booth 921, Representing Galaboda Green Tea Factory, Sri Lanka. I hope they are bringing their ChaQuoing Green Tea, described as having a sweet flowery aroma and taste. I'd also like to try Sri Lankan Mao Jian and Long Jing!
Life Basics Organics, Booth 1042. Even though I'm not a fan of "ready to drink" bottled tea, their product looks intriguing  – bottled Turkish Tea from Rize, Lahijan Persian Black Tea, etc.
Bitaco Unique Colombian Tea, Booth 1031. There is very little info on this company and the link to their website doesn't work, but from what I can gather, the tea is grown in the Bitaco River Forest Reserve in the Valle del Cauca. They produce green and black tea. It will be interesting to see if any terroir characteristics are revealed.
The North American Tea Championship teas will be on show throughout the weekend. Here's the schedule.
Products and Accessories
Put leaves in pot and add hot water – it seems that other than for skill and knowledge, there is nothing really new in tea preparation, but every year at WTE several companies convince us that their new product will make the enjoyment of tea more meaningful, or the infusion quicker or present a cooler looking teapot. There are vapor extraction gizmos and high tech precision infusers that dazzle and attract a crowd. I tend to look for the more personal touch when it comes to products and I love tea equipment that makes it easier for me to take tea or the tea experience with me when I'm on the move. I'm surprised at how little info exhibitors give in advance about their companies or products, so this is a small list. More to come when I'm there in person.
Timolino

Booth 819 The Travette. Looks like a teapot, but you can take it with you and it's relatively unbreakable

FORLIFE

Booth 828 – This company is a favourite of many tea shops. The colours and minimalist designs stand out from the rest.  I like the look of Tea for One infuser. So often the teapot mug combo looks a little twee. This one straddles the gap between aesthetics and functionality.
Tea-Ceré Matcha Tea Maker, Sharp Electronics, Booth 733 I'm curious about this because I've been working with matcha for the past year. It's not that hard to make, but I expect this machine will make very fresh matcha as it grinds it from the leaf! There is no link to a webpage on the exhibitor list, so the only good picture I could find was of the Sharp Healsio Ocha Presso Japanese Tea Maker. I think it must be the same.
Special Events
Are you exhausted yet? Not me. I'm still coasting on the tea trinity: caffeine, L theanine and polyphenols! I've got time for some post exhibit special events. There is a list on the expo site, and I've selected a few to visit.
Wed. May 6, 5.30pm – 7.30pm:  Networking Reception on the Promenade, outside the convention center.
Thursday, May 7, 2:30pm-3:30pm: Tea Bloggers Roundtable I sat on this panel last year and will have a peek to see how things have evolved
Thursday, May 7, 3:30pm-4:30pm U.S. League of Tea Growers Meeting 3rd Annual get together at WTE. They met formally earlier this spring, so it will be interesting to hear what new areas of the US are growing tea and what support they are seeking to continue to develop the industry. Exciting times for US-grown tea!
Thursday, May 7, 3:30pm-4:30pm Growers & Buyers Unite! This may be a promotion of Ceylon Tea with David De Candia and Walters Bay growers and that would be fine, but I'm hoping that growers from other countries will be joining in on the Q & A
World Tea Awards
My two careers collide on this evening (red carpet/awards shows and tea). The World Tea Awards debuted last year and was a huge sold-out success. Taking place on Thursday evening, May 7th in the Art Deco dining hall of the beached Queen Mary, it brings an elegance to an industry at a time when 'tea is at the helm'!
*I will be reporting from the expo as often as possible – I hope every day. Please check in from May 6th – 8th while the expo is in full swing to see what's up.